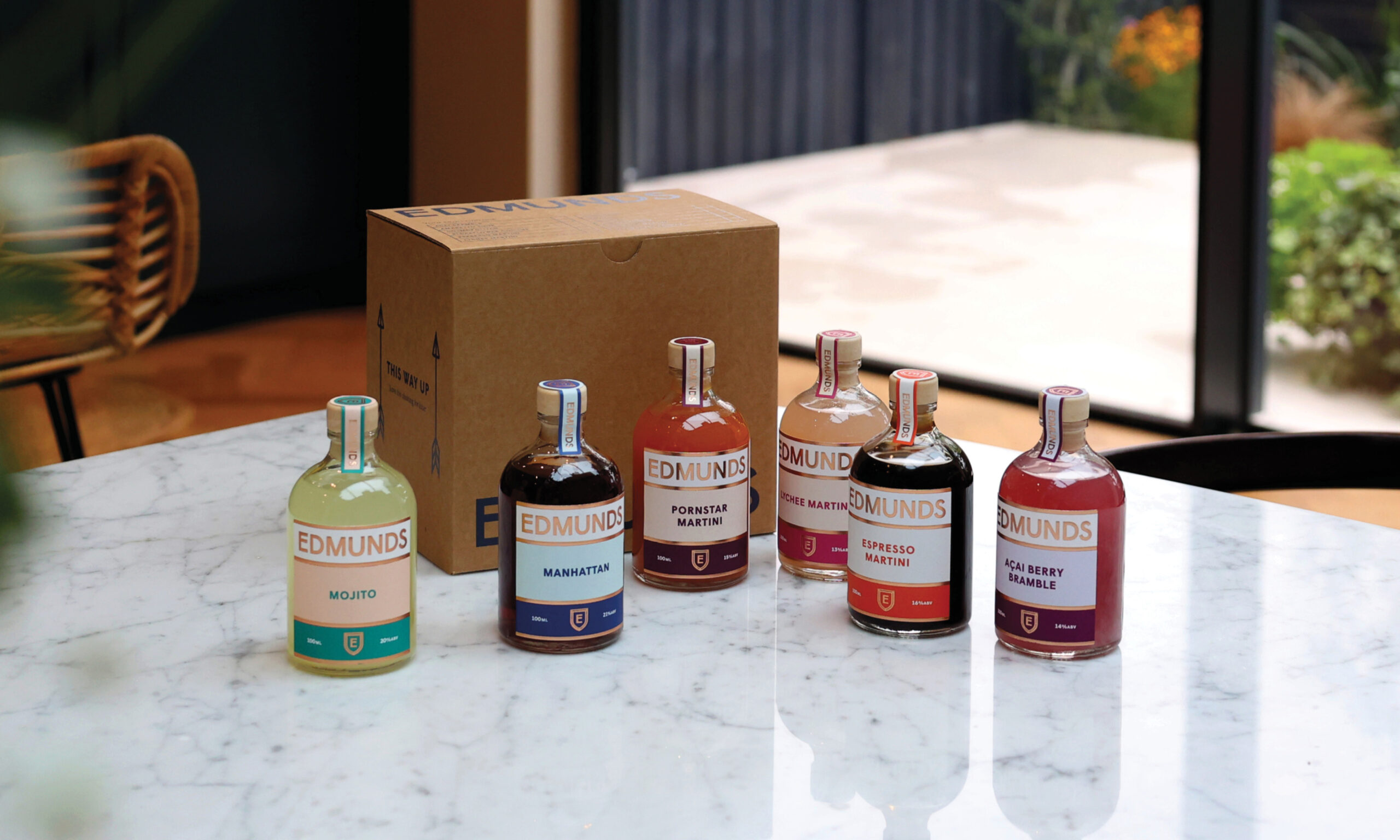 Edmunds Cocktails
Art Direction
Branding
Naming
Packaging
Website
Founded on the belief that high-quality cocktails shouldn't be confined to the world's best bars, Edmunds offer a range of eight bottled cocktails to enjoy at home.
Working with the founders from the outset we developed the positioning, name, identity, packaging, art direction and website. Providing classic cocktails in this relatively new way, we wanted the brand to represent the meeting of traditional and contemporary values. The name is inspired by the company's locality, Bury St. Edmunds, while the shield marque references the history of St. Edmund, the martyr whose name the town bears.
The packaging is minimal and sophisticated, using distinctive colour pairings for each drink, while the website showcases the products through clean and elegant photography of both the bottles and the finished drinks.
Art Direction
Branding
Naming
Packaging
Website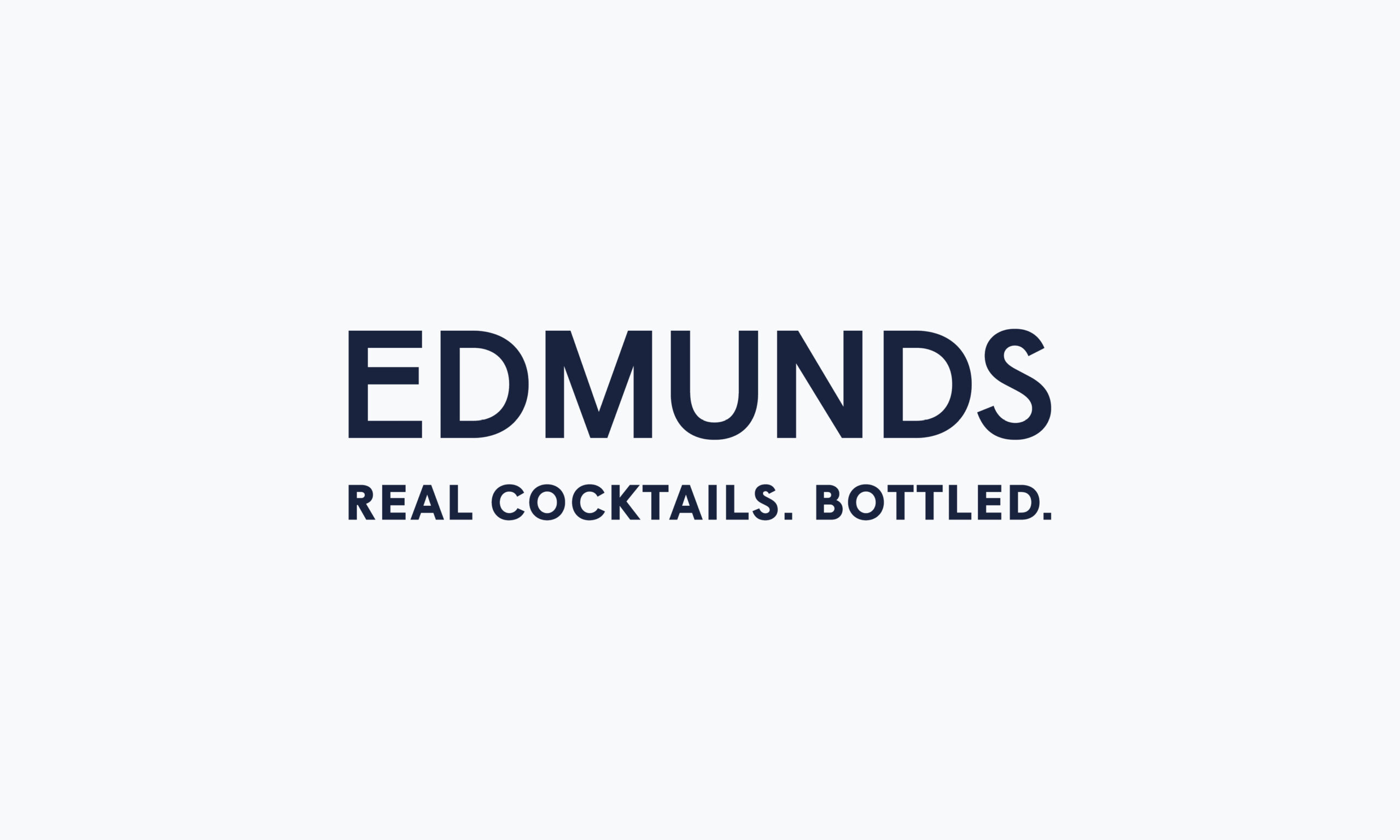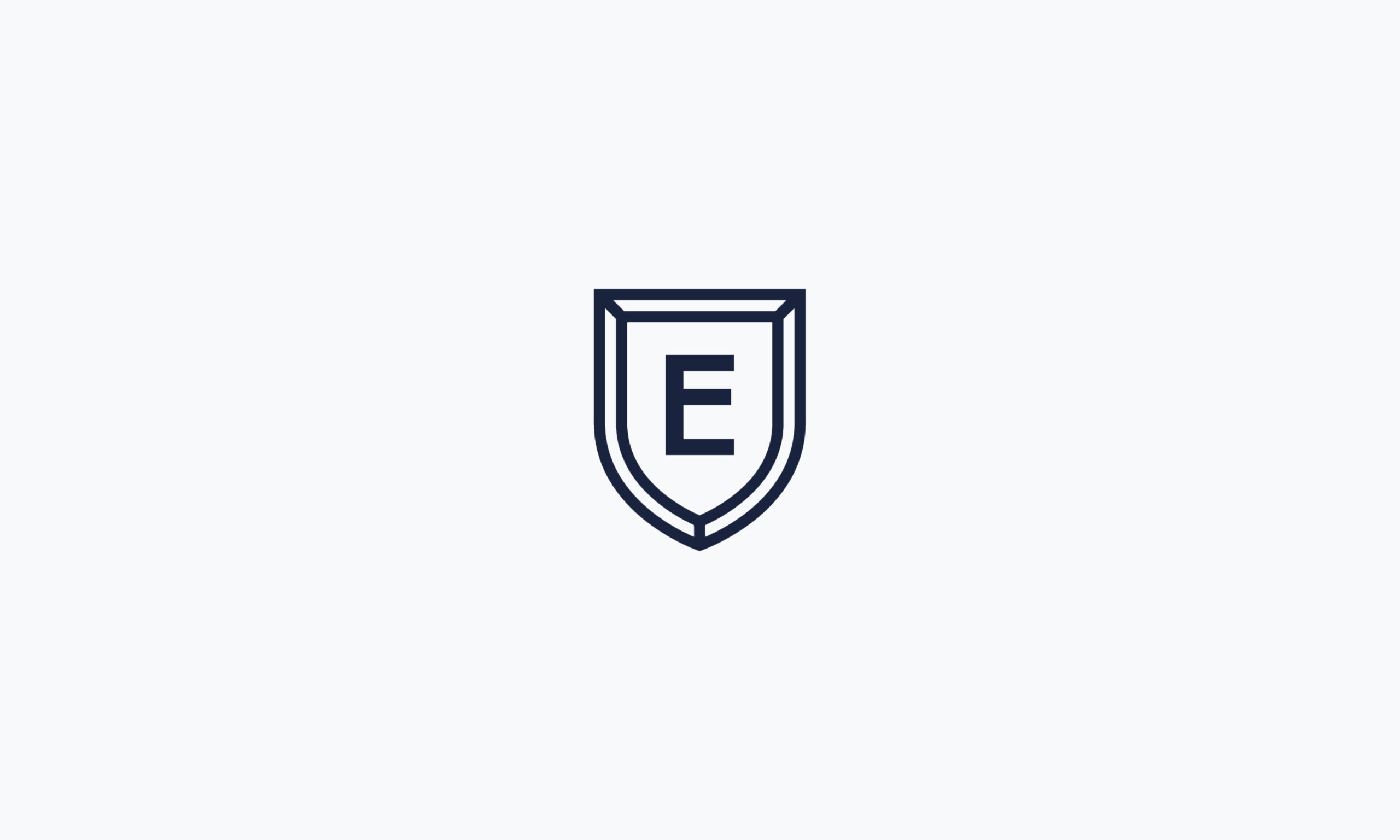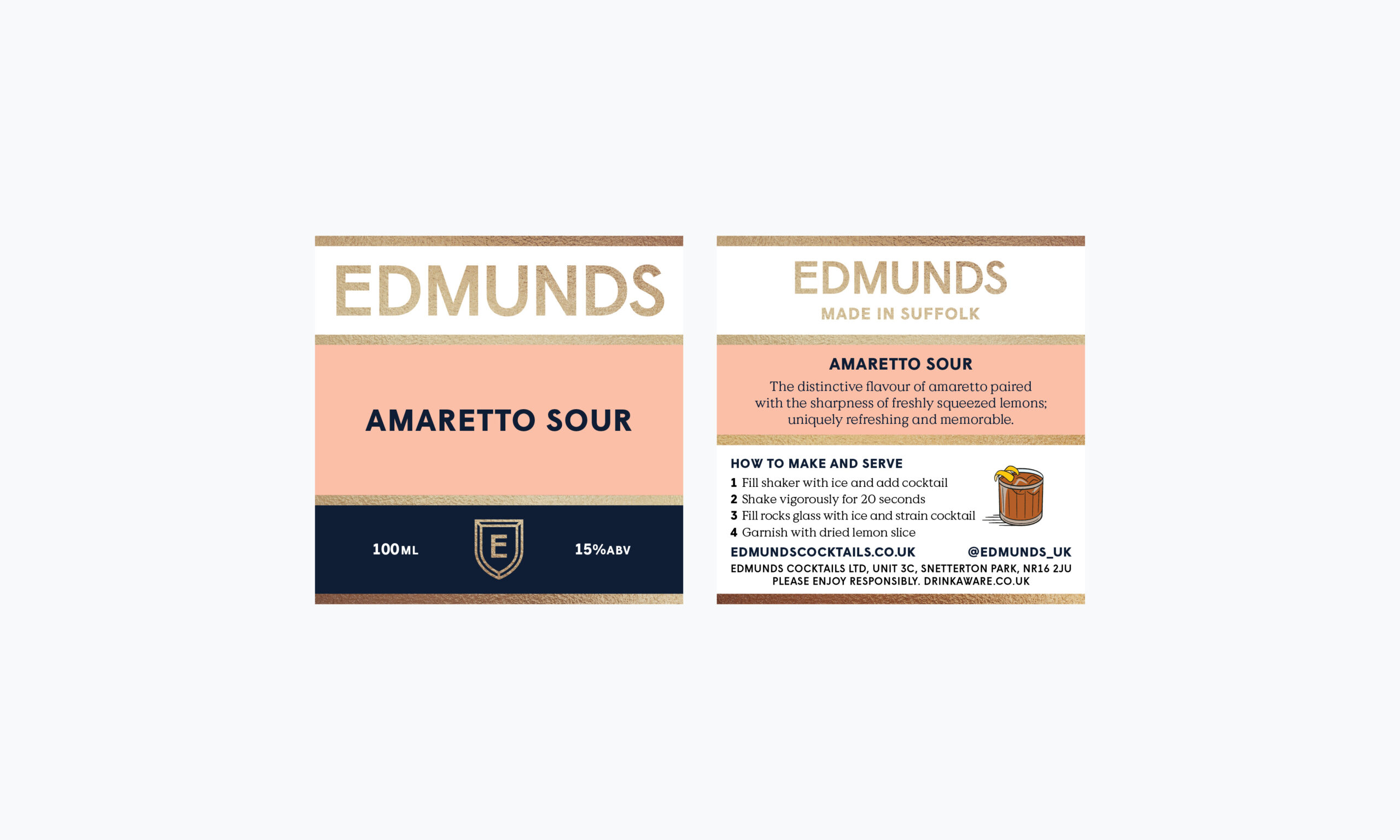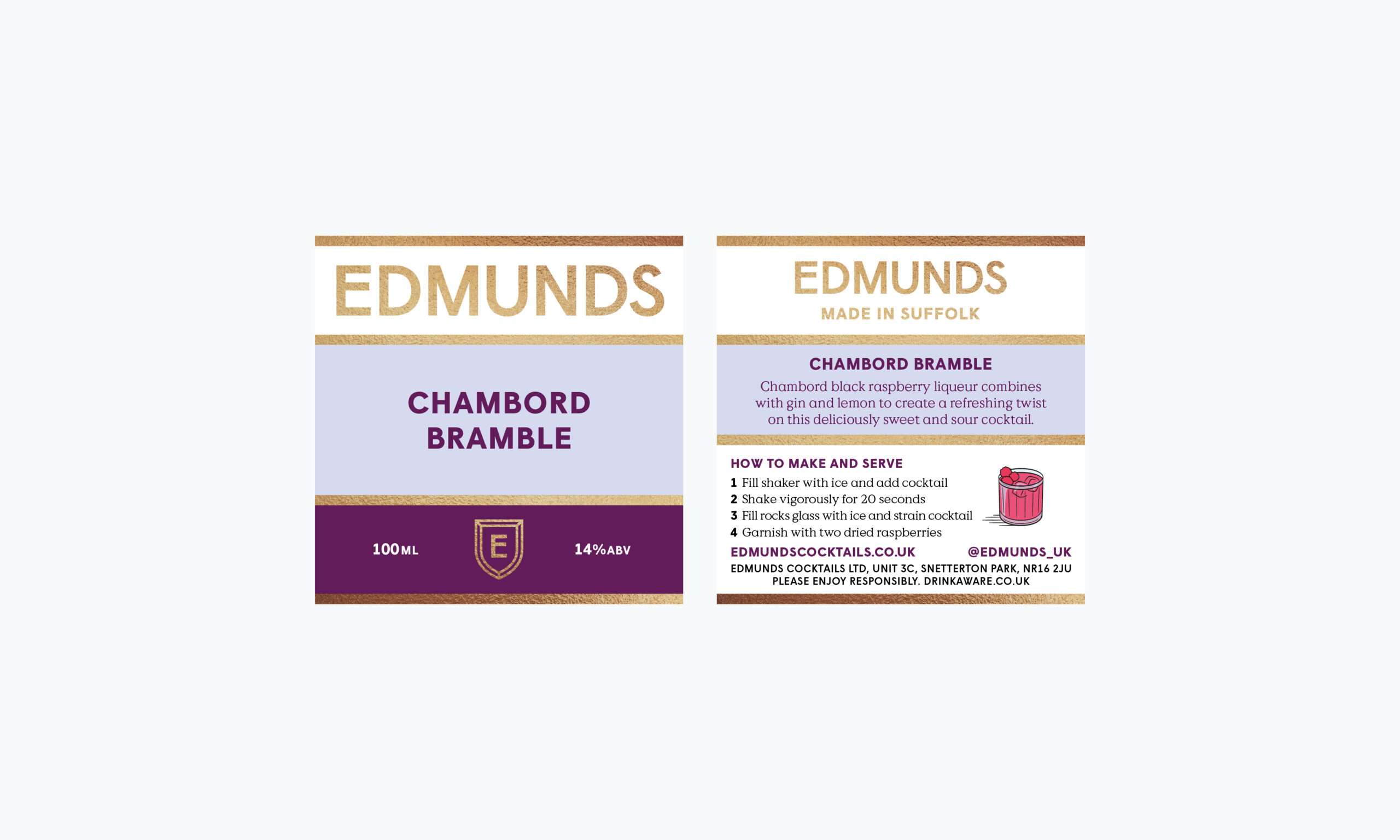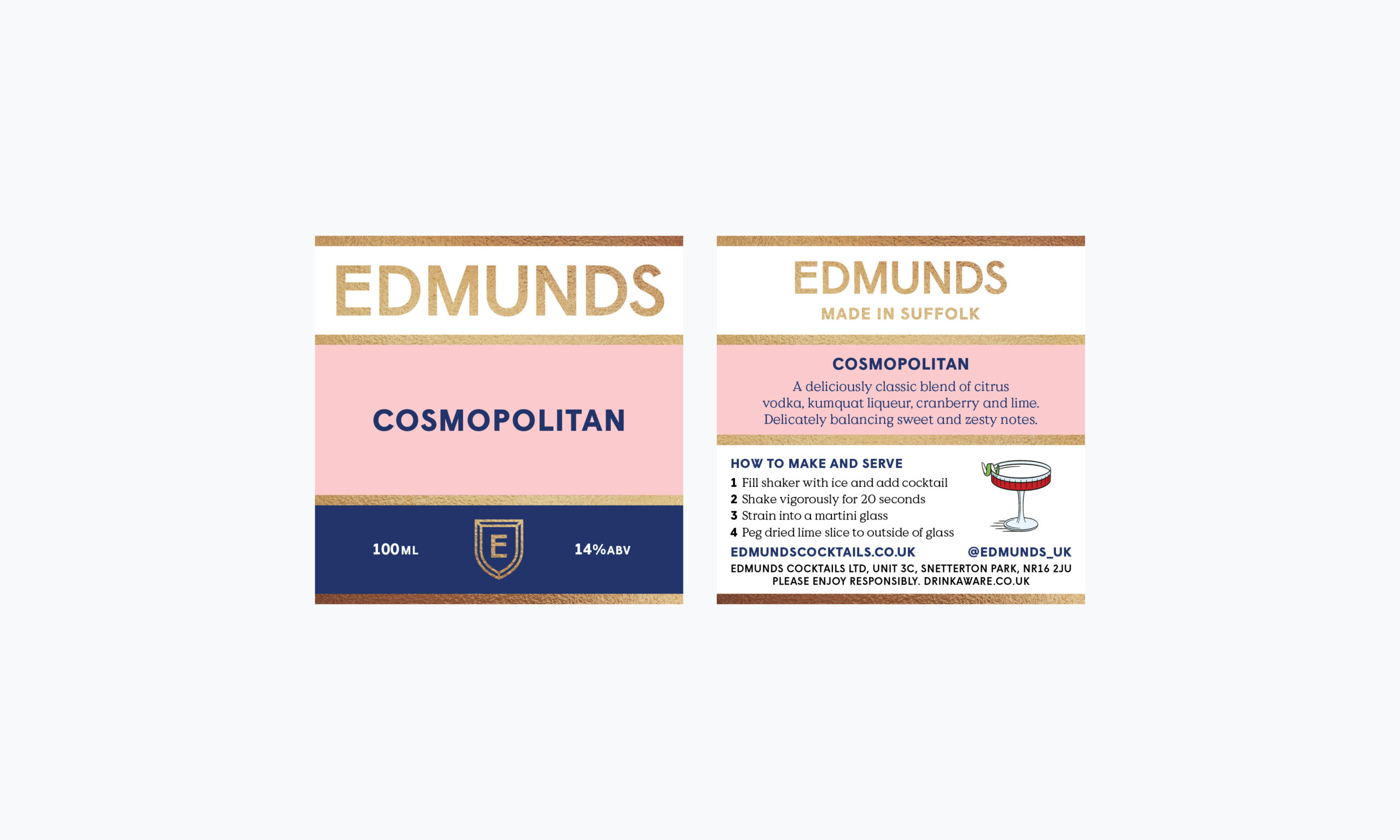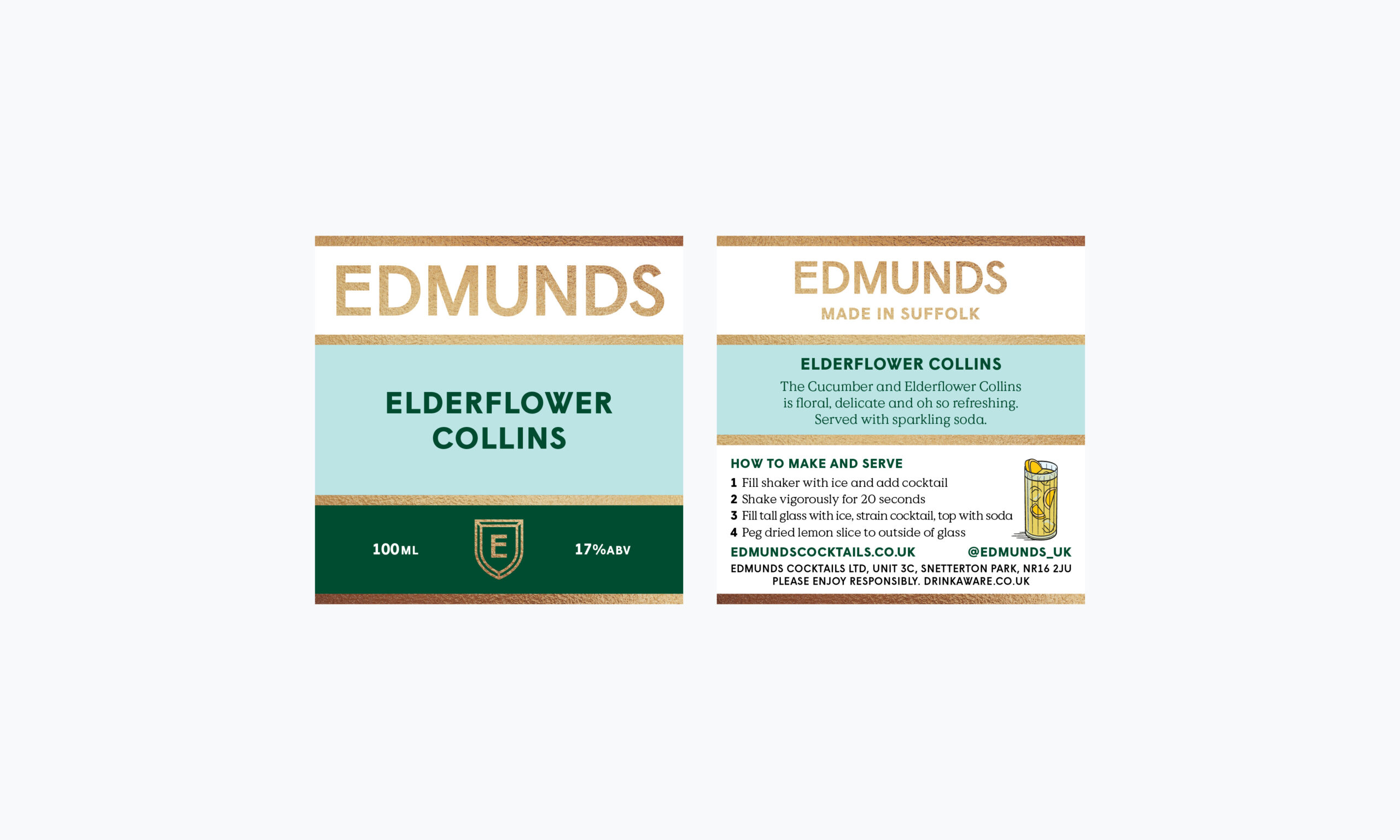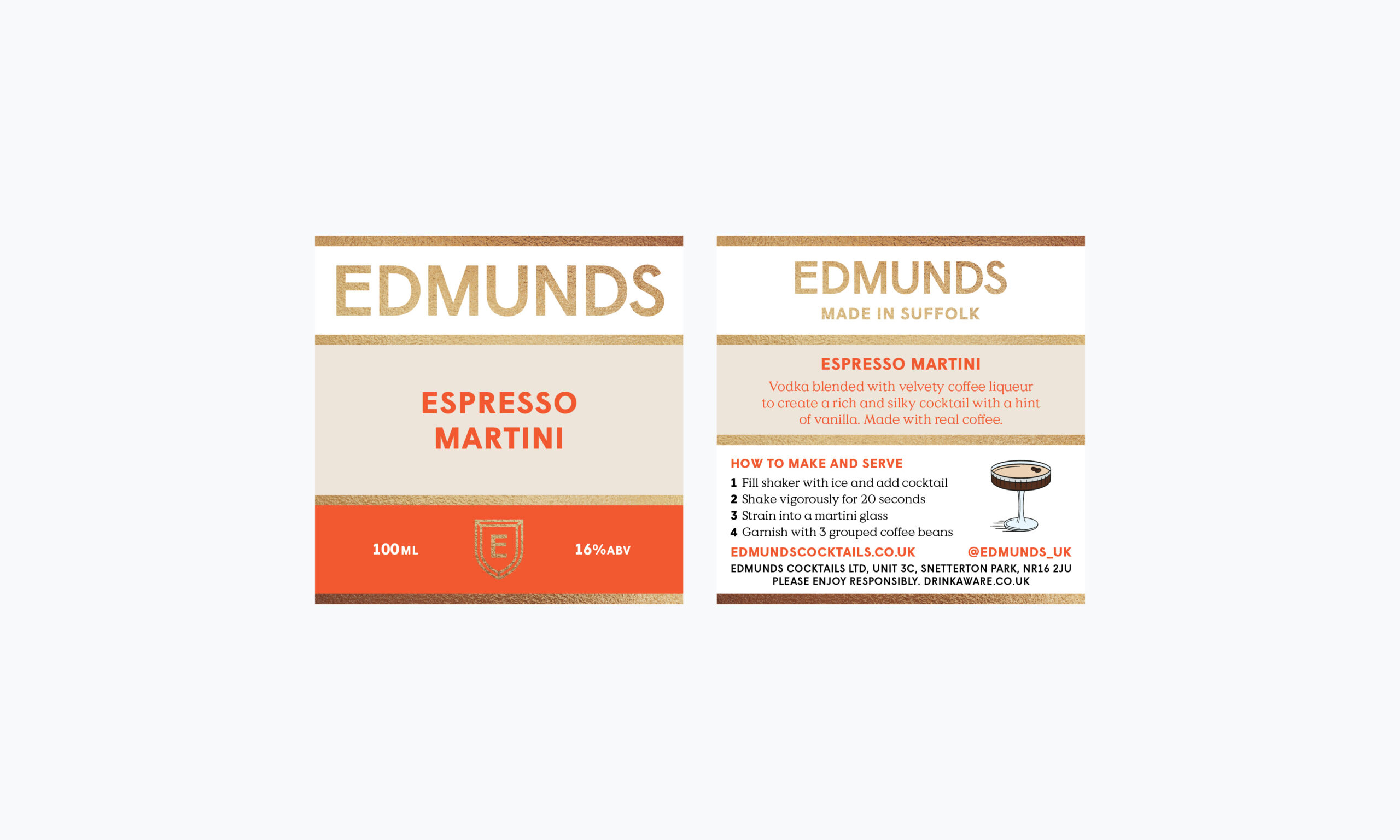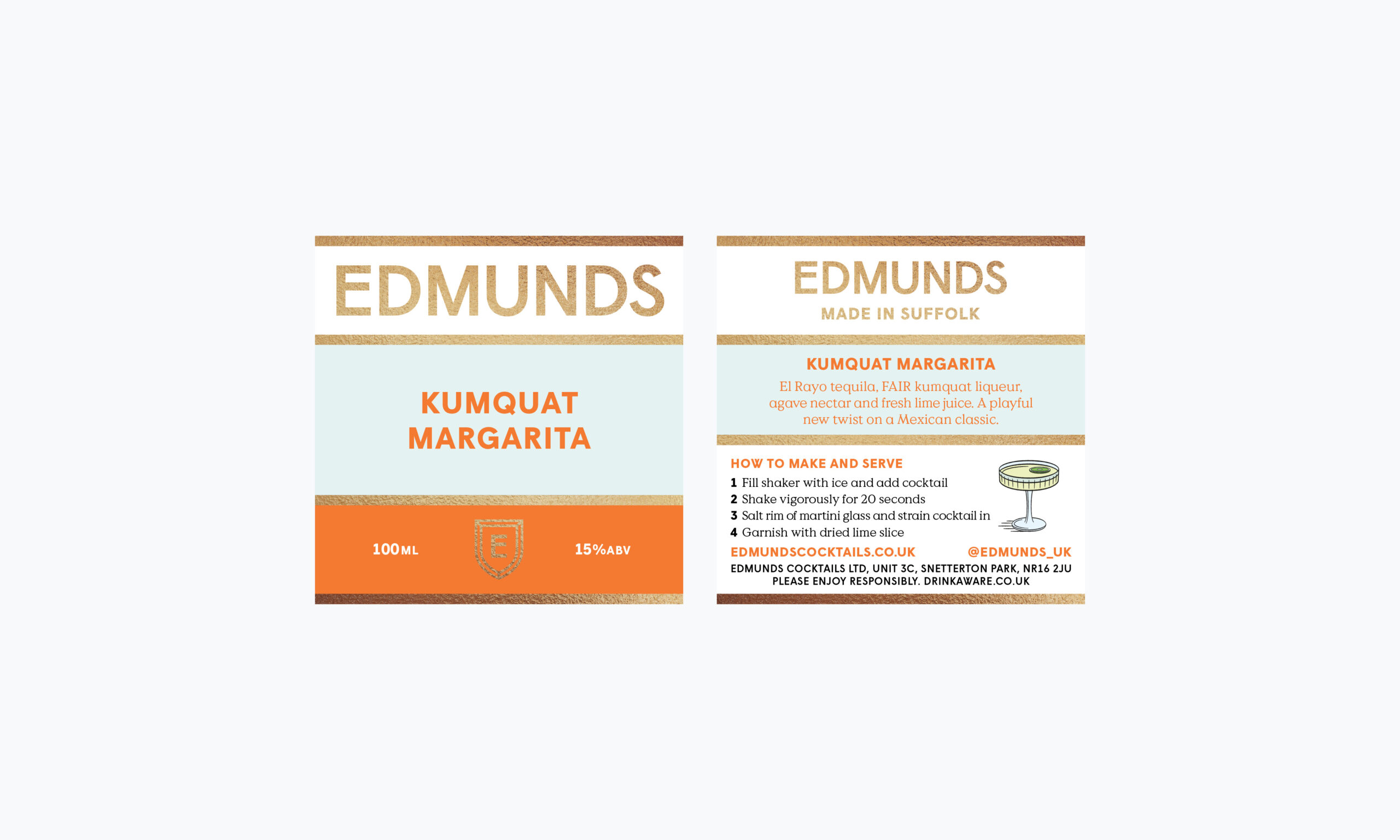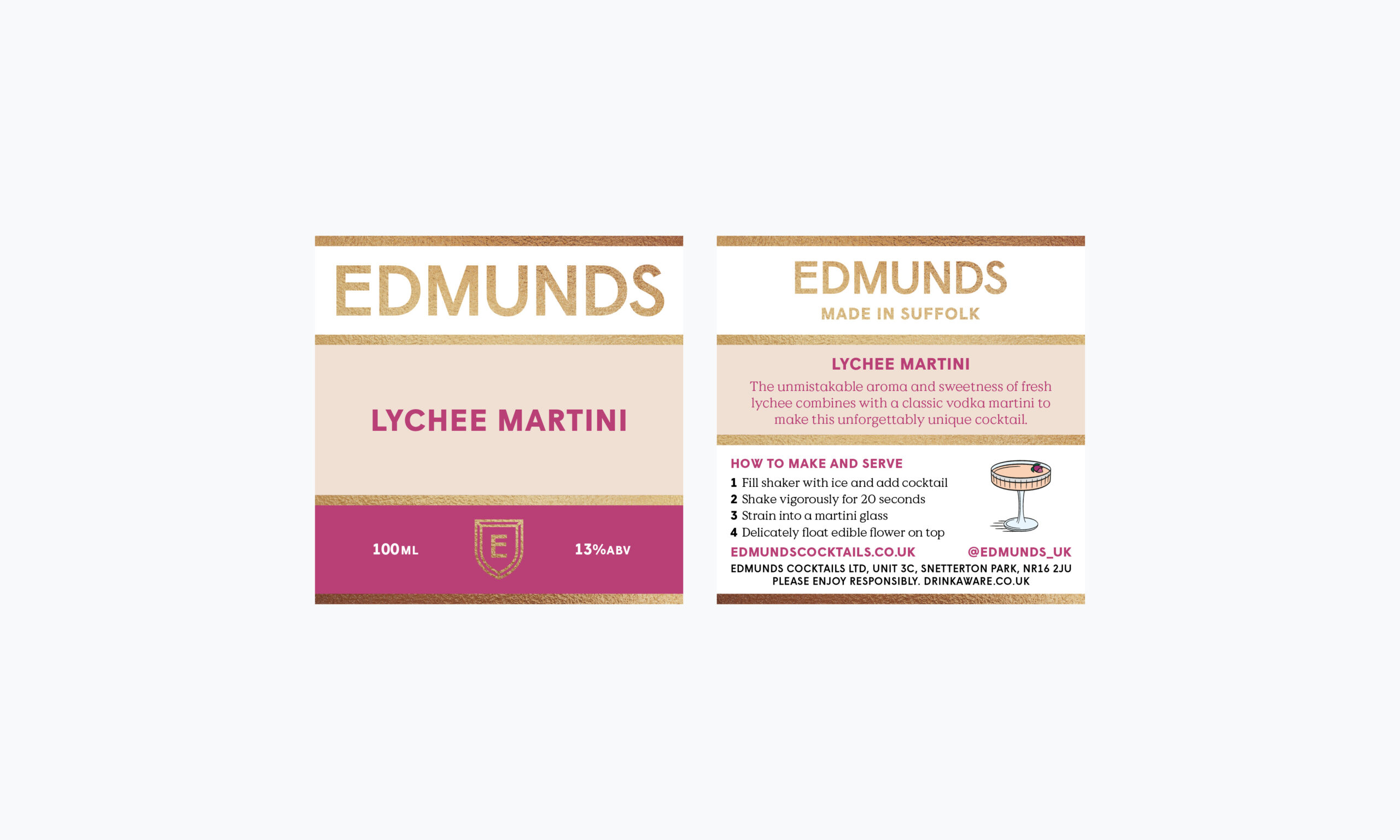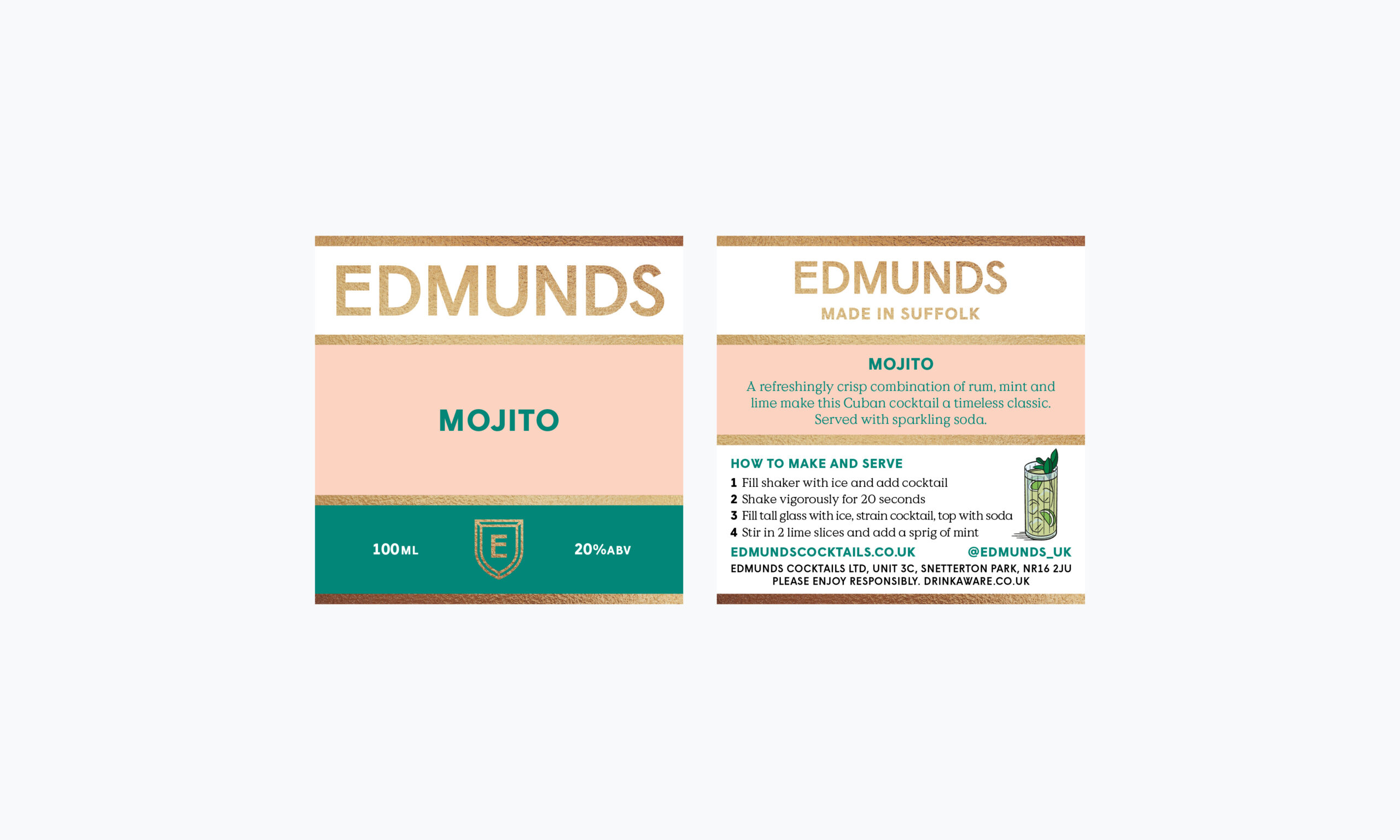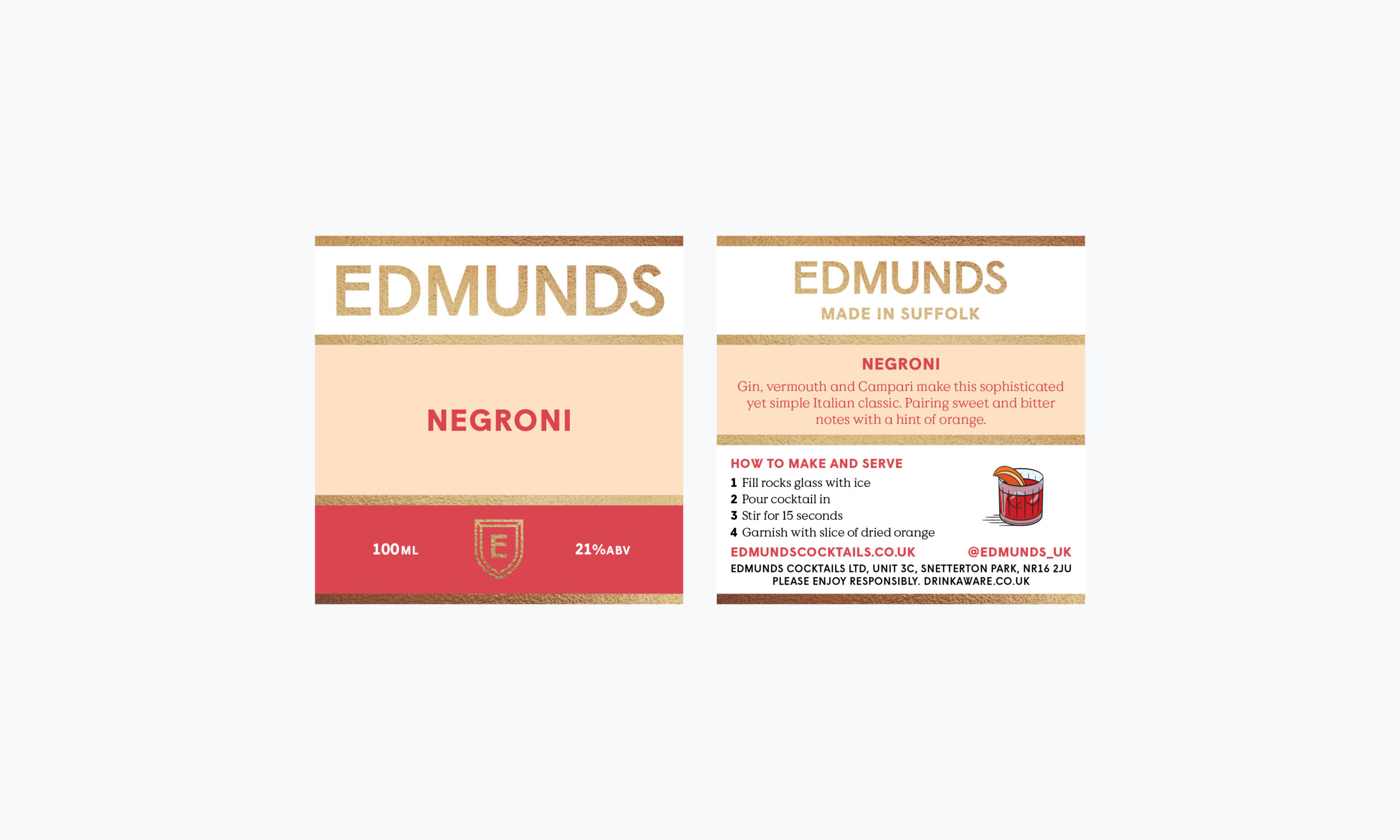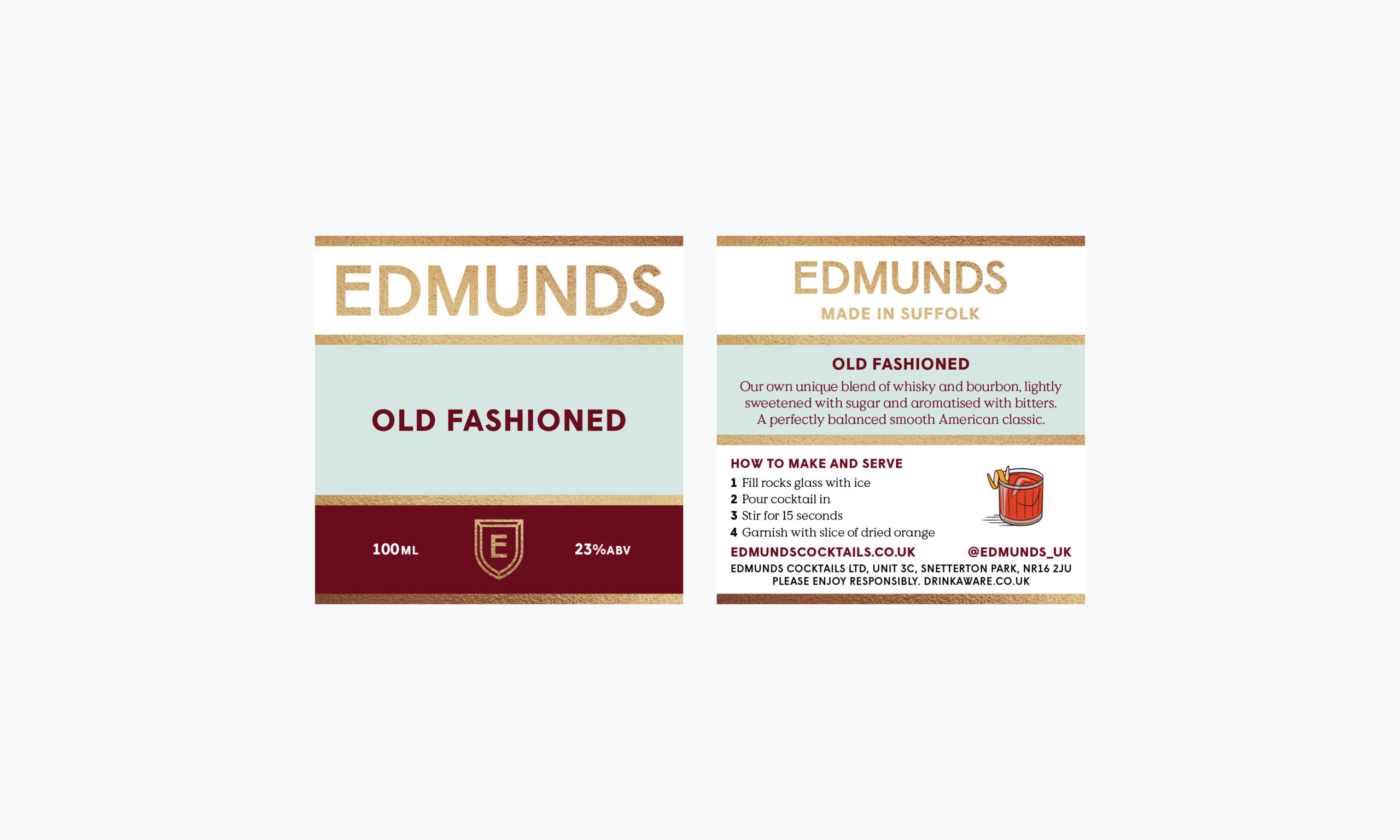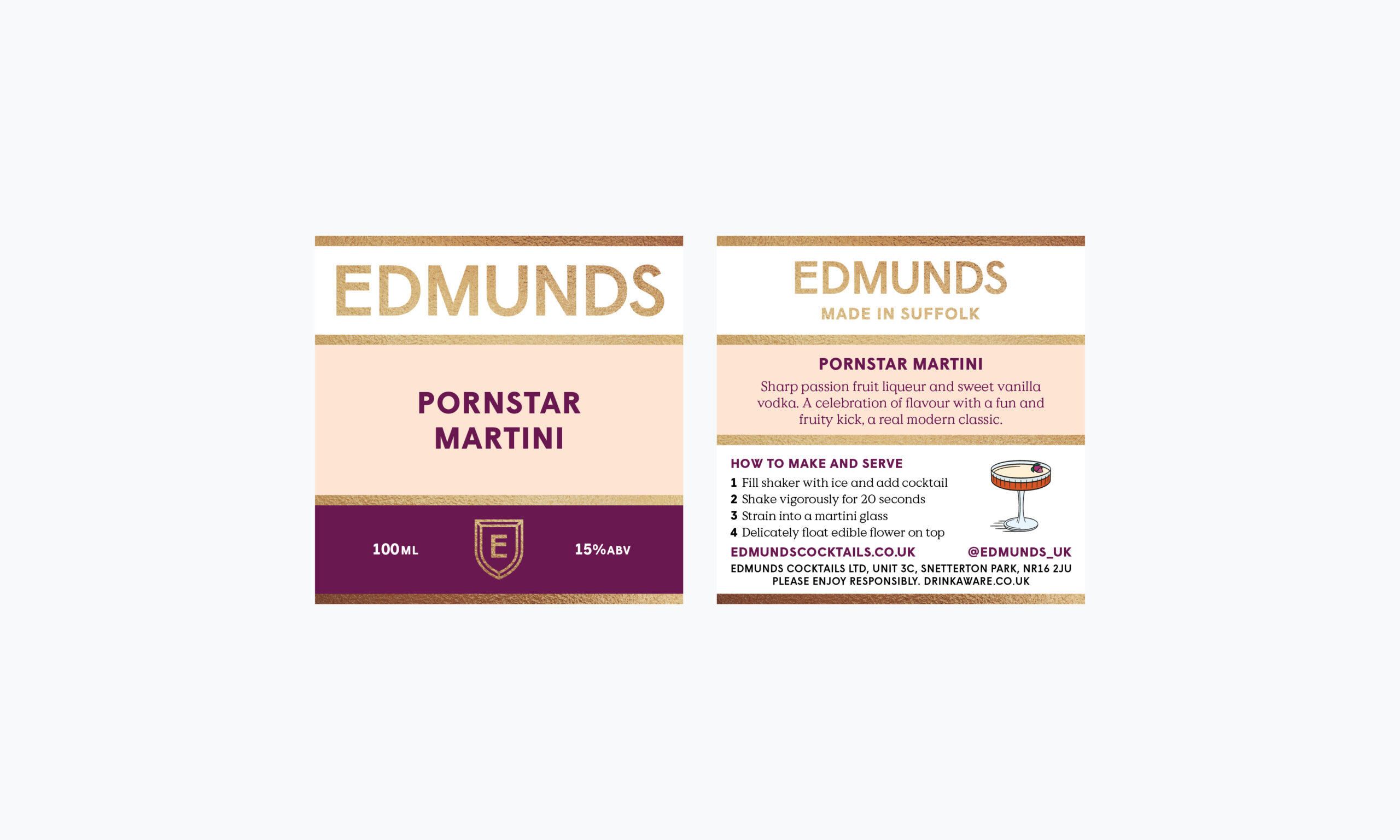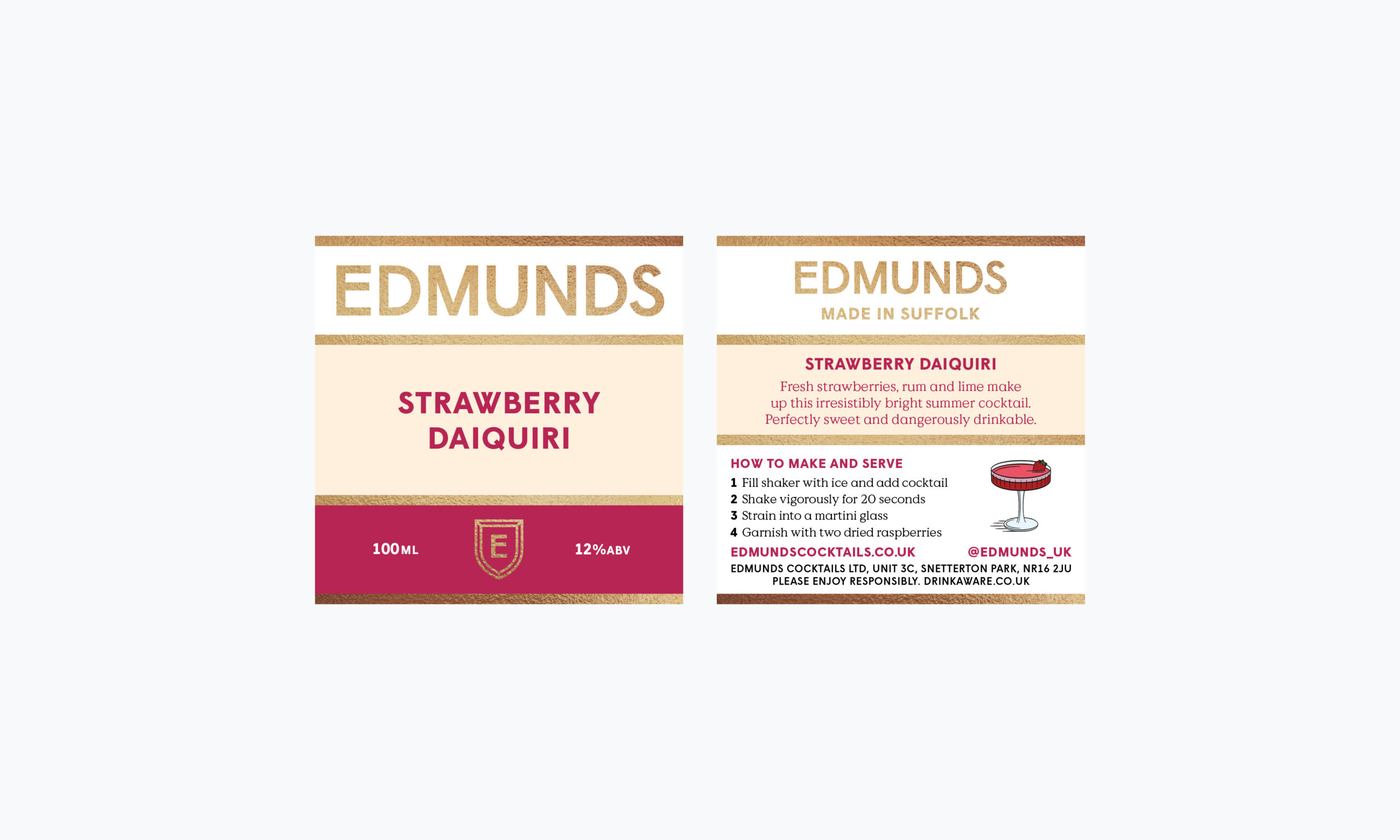 Trying to start a brand but not really knowing what I wanted, I naively first approached Middle Name just looking for a logo, with no thought for much else. It's the best decision I made for the business! They spent a lot of time really getting to know what we wanted and in the end they've helped us create a brand with a real identity, and I couldn't be happier. Their strategic approach led to everything you can see – the name, the language, the branding, the website, the photography… I could go on. You can tell they're not only passionate about their job, but also about your business. As the business grows I'll 100% be using them again and couldn't recommend their services more highly.

Paul Mayes, Co-founder